Are you setting up a new office? Better businesses big or small, your office will need certain basic office machines. You should invest in high-quality printers and copiers to make your business space more productive. But first, you must look for a professional company in order to get the latest products which are reliable. We, at Excel Business Systems, can be the right choice for you. We are an established and reliable company which has been in this field for more than 30 years. We can provide you with office printers and copier supplies along with its repair And lease services. We also bring you the "three or free service guarantee" which means that if we cannot assist you within three hours of you registering a complaint, your next service from us will be completely free of cost. So, if you are located in areas like Grand Rapids, MN, Hoy Lakes, Virginia, MN, Biwabik, Chisholm, MN, or Eveleth, then you can opt for us.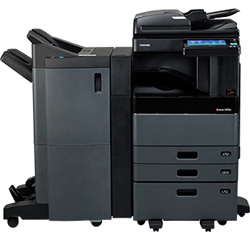 Here, we have put together a few questions to ask a company offering you office printers. Take a look.
Do you offer repair services?
Simply investing in the right model of a printer will not do; if it shows signs of damage after prolonged usage, you will also need to get it repaired. It is always better to get a repair service from the company you are buying it from because it is more convenient and hassle-free. That is why you should ask if they help with repairs or not.
Do you offer free quotes?
If you can get an estimate for the printers, it will be easier for you to understand if the printers are within your budget or not. That is why you should ask the company if they provide you with free quotes. You can also use these quotes to compare it with other companies and make a more wise choice.
So, after getting the answers, if you are thinking of choosing us, contact us today.