Printer Repairs, Office Equipment, and Office Printers in Hoyt Lakes, MN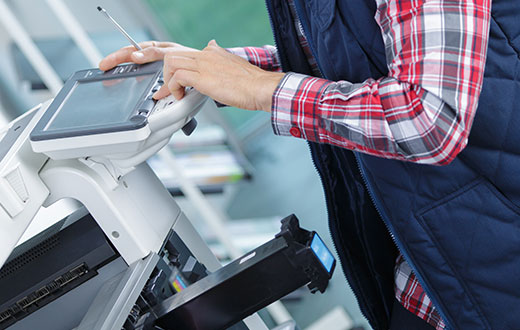 Every modern business relies on technology to get business done efficiently and effectively. The reality is that your office equipment can make or break productivity and help build your brand. At Excel Business Systems, we provide the materials you need for success.
Most businesses rely on office printers and copy machines to keep their business running smoothly. Whether you are looking to rent a copier, purchase a new office printer, stock up on copier supplies, or lease copiers for long-term we offer the solutions you need at the price you deserve.
Copier Supplies and Rent Copier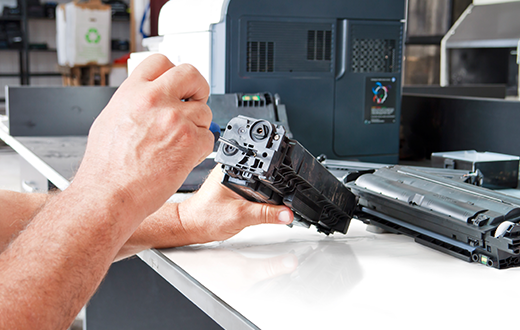 Purchasing a copy machine is a big business decision. while we do our best to keep costs at a minimum, it may be more advantageous to lease a copier. If your business is in need of a copy machine but you are not ready to commit to purchasing a new copier, it may be advantageous to lease a copier. Leasing a copier is an attractive option for business owners because:
There are no down payments
Simple monthly fees
More Frequent Upgrades
You can try out different models without committing to purchases
Whether your office printer or leased copier needs new copier supplies, we can provide you with whatever copier supplies you need for your printer or copy machine. Never get behind with our quick and efficient delivery time and quality copier supplies.
Toshiba Printers and Lease Copier
Toshiba printers have gained a reputation for their quality and efficiency, which is why we are a proud carrier of Toshiba printers and copy machines. Toshiba printers is a preferred choice for Excel Business Systems due to their guaranteed quality and supreme dedication to customer satisfaction. If your Toshiba printer cannot be repaired within two days, a free loaner will be provided.
If you are looking to rent copiers for your business then we also offer Toshiba copy machine rentals and leases so you can try out a state-of-the-art Toshiba printer without committing to a purchase. Contact us today to rent a copier and ask us about the Toshiba printers and office equipment you need for your business.
Printer Repairs and Copy Machine in Hoyt Lakes, MN
Sandwiched between the beautiful Minnesota Lakes, Hoyt Lakes is an "all-season city" that provides families and adventurers alike with the outdoor entertainment that will keep you longing for more. From kayaking on the lake in summer to enjoying snow days in the winter there's something for everyone every season of the year.
At Excel Business Systems we offer quality office printers and efficient printer repairs to businesses big and small in Hoyt Lakes and surrounding areas. For whatever your office equipment needs, we help you find the office printer that suits your business's demands. If something should go wrong, we also offer printer repairs that are fast and efficient. Our technicians will be at your door within 3 hours of your call guaranteed, or the next printer repair is on us. Contact us today to learn about the office equipment options available to you.