Office Printers, Office Equipment, and Printer Repairs in Ely, MN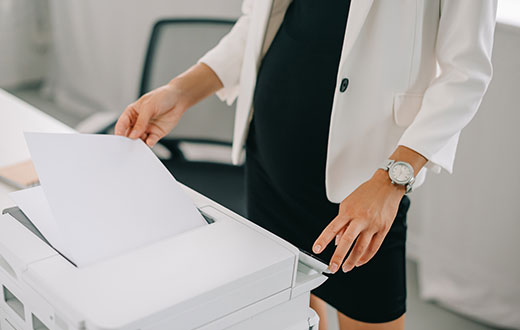 You work hard to keep your business successful. From the intricate business planning to day-to-day activities, there are a million moving pieces to consider as a business owner. The last thing that you should have to worry about is your office equipment.
At Excel Business Systems we work diligently to provide businesses in Ely with the office equipment and copier supplies needed to keep business running smoothly. If you're looking to buy a new Toshiba printer or lease a copier for the long-term, we've got you covered.
Lease Copier and Copier Supplies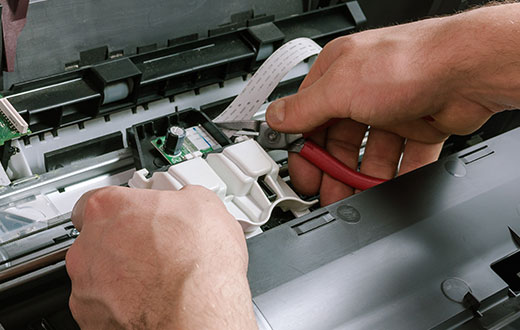 Your copy machine is a big part of the day-to-day efficiency of your business. When you are low on copier supplies it not only affect the efficiency of your employees but can stunt productivity. Whether you need copier supplies for your leased copier or your purchased office copy machine, we provide all the supplies you need to keep ahead of the game.
Many businesses choose to lease copiers for long-term periods or short one-off projects. For whatever your reason to lease a copier, we offer expedited orders for quick and efficient solutions and ensure that you are stocked with the copier supplies needed to get the job done.
Toshiba Printers and Rent Copier
At Excel Business Systems we are a proud carrier of Tobisha Printers and copiers. As one of the leading copier machine suppliers, it's no wonder that Toshiba printers have become American business owner's number one choice for office printers.  Toshiba printers provide supreme:
Print Resolution
Warm-Up Time
Copy Speed
Paper Supply
Scan Resolution
Copy Time
Fax Communication, and more!
If you are looking for a good copier for short-term, or are looking to try out a Toshiba printer before committing to purchase, you can rent a copier from us for whatever duration of time needed. We rent copiers to businesses owners in Ely as well as other businesses in northern Minnesota and surrounding communities. Contact us today to rent a copier or lease a copier for your business.
Copy Machine and Printer Repairs in Ely, MN
With an array of outdoor activities such as hunting, fishing, hiking, kayaking and more, it's no wonder that more and more tourists are flocking to Ely, Minnesota to experience wholesome outdoor adventure. With a historically rich history, Ely is known for "the last great pure experience". For business owners who are lucky enough to set up shop in Ely, we provide a wide selection of office equipment to supplement their needs.
At Excel Business Systems we provide office printers, copier supplies, and copy machines to businesses and Ely and surrounding areas. Our quality office equipment comes with a satisfaction guarantee. When purchasing office printers from Excel Business Systems you also have the promise of quick and efficient printer repairs. Our printer repair technicians will arrive at your business within 3 hours or less guaranteed, or the next printer repair is on us. We know that office printers are an essential part of good business, which is why we offer quality office printers at great rates.