Office Printers, Printer Repairs, and Office Equipment in Biwabik, MN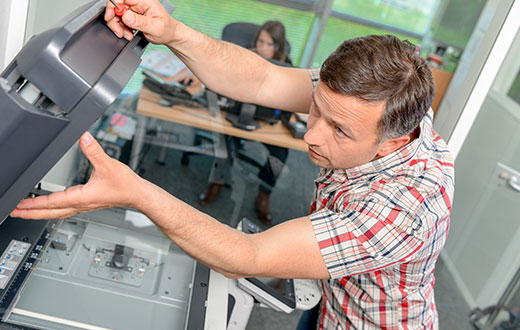 Efficiency and quality are essential to running a successful business. Your office equipment should be able to keep up with your companies workflow and provide you with efficient results that set you apart from the competition. Believe it or not, copy machines and office printers play an important role in the efficiency of your business. if your printer is down, it can set you back and stunt productivity.
At Excel Business Systems we provide a variety of office supplies and services to keep your business running efficiently and successfully. We offer:
Toshiba Printers
Printer Repairs
Copier Supplies
Copier Rents & Leases
Multifunction Copiers & Office Printers, and more!
Office Supplies and Copier Supplies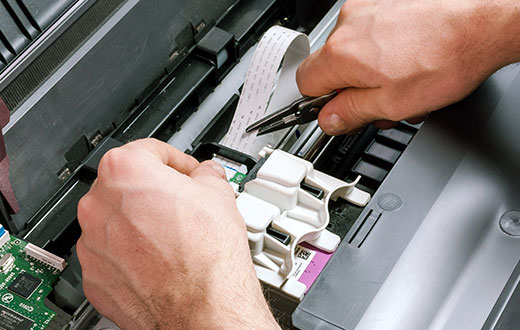 We offer quality office equipment including office printers, copier supplies, and top-of-the-line copy machines to business owners and companies in Biwabik MN and surrounding areas. Equipping your office with the best office equipment and office printers is essential for good business, which is why at Excel Business Systems we provide affordable office equipment without compromising quality.
We also offer quick and professional printer repairs that will have your office printer back up and running in no time. Our printer repair technicians labor under our 3 or FREE Service Guarantee, which guarantees a printer service technician at your door in 3 hours or less, or the next printer repair is on us.
Rent and Lease Copier
We rent copiers and office printers to businesses who are in need of copy machines for small projects or long term rentals.  If you are looking to rent copiers that are quality machines at a fair price, then Excel Business Systems is the place for you. Rent copiers for long or short term periods that exceed your expectations in performance and provide fast resolutions.
At Excel Business Systems, we value quality, which is why we are a proud carrier of Toshiba printers. With a reputation for excellence, Toshiba printers are known for their high resolution, multi-functions, and state of the art features. Contact us today to learn more about the Toshiba printer your business deserves.
Office Equipment and Toshiba Printers in Biwabik, MN
At just less than a thousand residents, Biwabik, Minnesota is a unique and charming part of the history of Northern Minnesota. Known as the oldest city of the Mesabi, Biwabik's rich history contributes to its overall charm and appeal. At Excel Business Systems it has been our honor to contribute to the history and culture of Biwabik for the last 30 years by supplementing business owners, both big and small, with the office supplies needed to create a successful business.
If you are looking to lease a copier or provide your copier machine with ample supplies then look no further. We provide copier supplies for multi-function and black and white copiers for businesses in Biwabik, MN and surrounding areas in Northern Minnesota. At Excel Business Systems it is our privilege to serve the community we love by providing affordable copier supplies and copy machines, as well as lease copiers to businesses in need.