If you are the owner of any kind of a workplace, chances are you need a large number of items to run it without any glitches. We, at Excel Business Systems, aim to fulfill all these needs that you will have in the course of running your firm. Our services include repair and replacement of copiers, office printers, machinery supplies, and other such items. Our services are one of the most sought after in the industry as we believe in the value added to all companies. We make visits to the firms to understand their requirements and accordingly draw up a list of items, along with the corresponding price, for our customers. All you have to do is tell us what you need and we will provide you with the items that will best fit them. Our specialty lies in the fact that we can work with any reasonable budget. This particular feature has made us the go-to firm in and around the areas of Chisholm MN, Eveleth, Grand Rapids, Hibbing, and Virginia MN.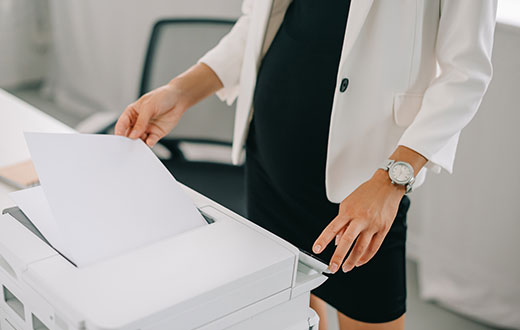 Here, we have listed 3 reasons why you must choose us for your replicating needs. Take a look.
Quality Service and Product
If there is one point on which we do not make compromises is on the quality that we provide our customers with. Our products are state-of-the-art and our service quality is top-notch. We constantly upgrade our customer service by providing our employees with regular training to match the ever-changing needs of the market.
All of our products and services are kept well within an affordable range as we believe in serving all kinds of workplaces whether big or small.
Our unique feature is the fact that we hire out our products to customers who find it easier to afford a lease or who need such a machine temporarily. This allows us to serve more customers than our market competitors.
So, if you feel that you are in need of services such as ours, call us at 218-263-6814, immediately.