Do you run a business of your own? Then, you must be having a commercial office as well. Simply having a commercial space will not do. You must also have all kinds of office equipment to ensure the smooth functioning of your business. But sometimes, we might not have the requirement or the budget to invest in all kinds of office machines. If your need is temporary or you do not have the budget to invest in a new product, you can always rent one. For instance, you can rent a copier machine if you do not have the need for a new copier immediately and might be requiring it only for a specific project. We, at Excel Business Systems, can be the right choice for you. We are one of the most established and reliable companies which have been in this business for more than 30 years now. We can provide you with all kinds of sales and repair of office machines. We are known for our three-hour free guarantee services which means you can get the next service completely free of charge if we do not respond to your complaint within three hours. So, if you are from Virginia, MN, Grand Rapids, MN, Ely, MN, Eveleth, Chisholm, MN, or Aurora, MN, then you can opt for us.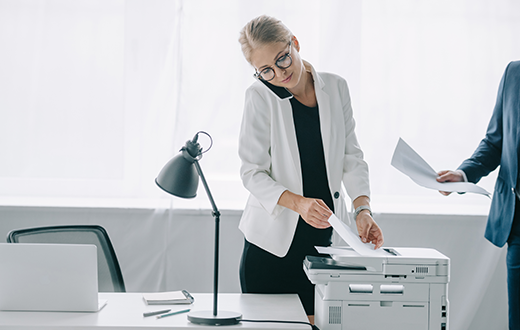 Here, we have put together a few things to check about your copier rent service. Take a look.
You can only trust a company when they have been in this business for a long time. That is why it is important to check the number of years the rental service for your copier has been in this field. The more years they spend, the more they will be aware of the needs of their customers and will be able to provide you with satisfying service.
You must always check the client ratings and feedback the company has been receiving. This will help you understand the kind of standing they have in the market. You can trust a company when they have a good reputation.
So, after checking, if you are interested in choosing us, contact us today if you need to rent copier.