Are the overhead costs in your office rising significantly? Are you wondering if getting a rent copier will solve a major part of this problem for you? If such is the case then, we, at Excel Business Systems, have brought to you the opportunity to do this at extremely affordable prices. All you have to do is give us an estimate of your budget and the replicating needs that you have daily and we will suggest the machine for you. You can then decide if the costs and the service of the item match and go ahead with the hiring process. If you need such an item in and around the areas of Virginia, MN, Grand Rapids, MN, Hibbing, Aurora, MN, Eveleth, and Hoy Lakes then you can come to us.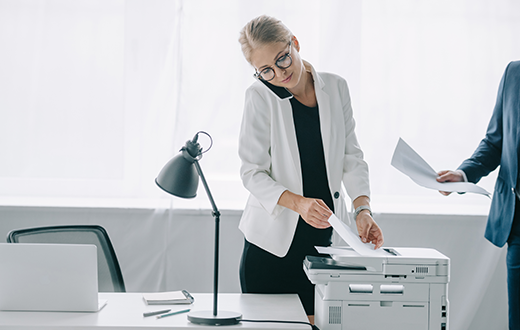 Here, we have made a list of 3 reasons why you should hire a machine that replicates prints on paper instead of buying one. Take a look. 
Firstly, purchasing such a machine could put up a big bill for your company. The item you need may not have an inexpensive choice or alternative available in the market. Thus, by hiring this you can cut down on significant operating costs for your company.
No Responsibility for the Item
Secondly, since you are not the owner of the item it is not your responsibility to get it repaired or parts of it replaced should its internal mechanism breakdown. All you have to is place a call with the owner and get a new one or get the old one repaired.
Easy Accessibility for Everyone
Lastly, by investing in a hired machine you can make sure that all the individuals working in your office have easy access to replication at very affordable prices.
So, if you are thinking of hiring such a machine so that the employees in your office can work better at a low cost then you should give us a call at 218-263-6814 without any further delay.