Do you have an office? Then, you must also be having a printer. Well, a printer is one of the most essential and common office equipment that you need to start with when you are beginning your business. But you have to also understand that the printer is just a machine like every other one. It will break down or wear out after a certain period of usage. In that case, what you need to do is always resort to a professional who can repair your printer and put it back to its original state. We, at Excel Business Systems, can provide you with brilliant printer repairs. We have knowledgeable, experienced, and trained experts who can detect all minor and major issues with your printer and keep it running, thereby helping with your business productivity. We are an experienced and reliable company with a great reputation for all kinds of printer services. We also have a 3 or Free Service Guarantee which means if we do not extend out support to you within 3 hours, your next month's bill will be free of charge. So, if you are located in areas like Chisholm MN, Eveleth, Grand Rapids MN, Hibbing, or Virginia MN, you can resort to us.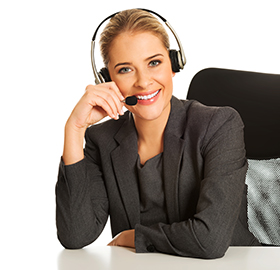 Here, we have put together a few of the most amazing ways in which a professional can help you with your printer repairs. Take a look. 
Expertise

 
You surely think that having watched several tutorials on internet, you could fix the printer by yourself. But it is not so simple. In order to understand the tutorials too, you need to understand certain technicalities and even if you do, knowing and executing something are two different things. So, a professional will bring his expertise with you which will help you solve the issue faster. 
Money-saving

 
Hiring a professional for your printer repairs could also save your money because you will not be repairing it and make mistakes which could cost you double the repairs for twice as much damage. Or you might destroy the printer forever in your experiment and you might require to buy one completely. You will be saving the need to repair or replace one again if you hire the professional in your first attempt. 
So, if you think we can provide you with help, contact us now.