Do you run an office? No matter how big or small your space is, you have to contain certain kinds of important office machines. The basic machines that you should own are scanners, copiers, and printers. But simply investing in the high end models with advanced features will not helpful stop if these machines show signs of damage due to regular wear and tear, you have to get them repaired and regularly maintain them for better functionality. We, at Excel Business Systems, can help you with copiers and printer repairs. We are an established and reliable company with more than 30 years in this field. We can provide you with wide range of printers, copiers, and scanners. We also help you with the installation and repair and maintenance services of these machines. We are known for our three or free guarantee which means that if we do not attend to your complaint within three hours, then your next service can be completely free of charge. So, if you are located in areas like Grand Rapids, MN, Eveleth, Aurora, MN, Hoy Lakes, Virginia, MN, or Ely, MN, Then you can opt for us.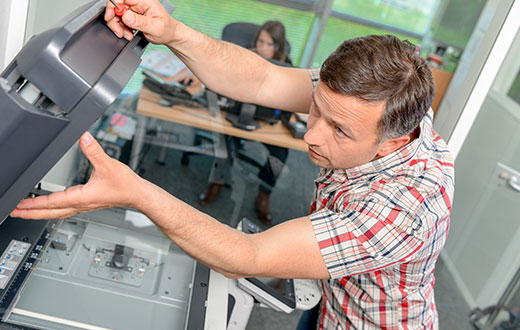 Here, we have put together a few reasons why you should always get your office printers repaired as soon as possible. Take a look. 
If you can resolve the issues right from the beginning before they take the shape of a bigger mishap, then the major damages can be curbed and the overall functionality of your printer becomes better. And with better functionality, it will also contribute to an increased lifespan and will last longer.
If you keep neglecting the problems with your printer, then it will become a huge problem as days pass. In such a scenario, either you have to make a hefty payment for the printer repairs or you will have to completely replace the printer which will also cost a lot. This money can be saved if you immediately go for the repairing.
So, if you are thinking of choosing us, contact us today.