Organizations frequently present the obligation of printing solicitations, preparing materials, flyers, leaflets, and other significant exclusive reports on a practical in-house printer. With such a serious level of consistent work pressure, business office printers are inclined to breakdowns. Thus, utilizing a specialist for your printer repairs is an ideal choice as they can fix the issues. Rather than fixing your PC without help from anyone else it is smarter to initially talk with a printer repair professional so you won't deal with additional issues.
Let us look at the benefits of hiring professionals for printer repair: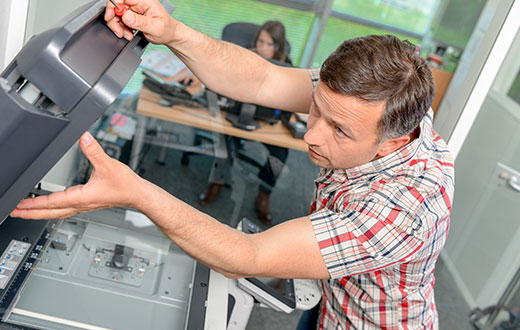 Accuracy
Finishing a maintenance administration rapidly and expertly is considerably more normal than burning through a heavy measure of cash on wrong repairs. Under such a circumstance, proprietors frequently enjoy buying and introducing another print head. Nonetheless, a printing fix master can effectively recognize the issue and decide the arrangement, which may a simple clean.
Have Expertise and Skills
A PC specialist has the mastery and abilities in managing a great many specialized issues connecting with PCs. They can recognize any specialized issue by utilizing their insight and experience and track down the most ideal method for settling the issue without burning through any time.
Saves Time
Employing an expert PC fix specialist will save you significant time as they are knowledgeable about settling the issue without any problem. They use the best methodologies and procedures to track down the fundamental driver of the issue, and this grants them to make quick and careful fixes.
Excel Business Systems have assembled our business through our resolute obligation to our clients. You can have confidence that you will get a fast reaction when you connect with us for printer fixes in Grand Rapids, MN, Eveleth, Ely, MN, Aurora, MN, Chisholm, MN, and Biwabik regions. After you call us, a profoundly qualified, exceptional printer administration specialist will be at your office in three hours or less. Our contact number is 218-263-6814.