Do you want to start your own business? Or are you already the owner of a business? Then, you must acknowledge the contribution of your office machines towards the growth and development of your company. Without the right technology to fulfill the output of your clients, your marketing strategies and product or service quality will be nothing. Every smooth-running business is based on new-age and state of the art office machines, especially the printer. Now imagine if something as essential as this breaks down in your office. It will be a huge cause of inconvenience. We, at Excel Business Systems, can be the right choice for you. We are an established and renowned company which offers you a wide range of office machines like printers and copiers and their repairs. We are also an authorized Toshiba dealer. We are known for our quality products and efficient service. So, if you are looking for printer repairs in areas such as Hoy Lakes, Grand Rapids, MN, Ely, MN, Chisholm, MN, Aurora, MN, or Biwabik, then you can rely on us.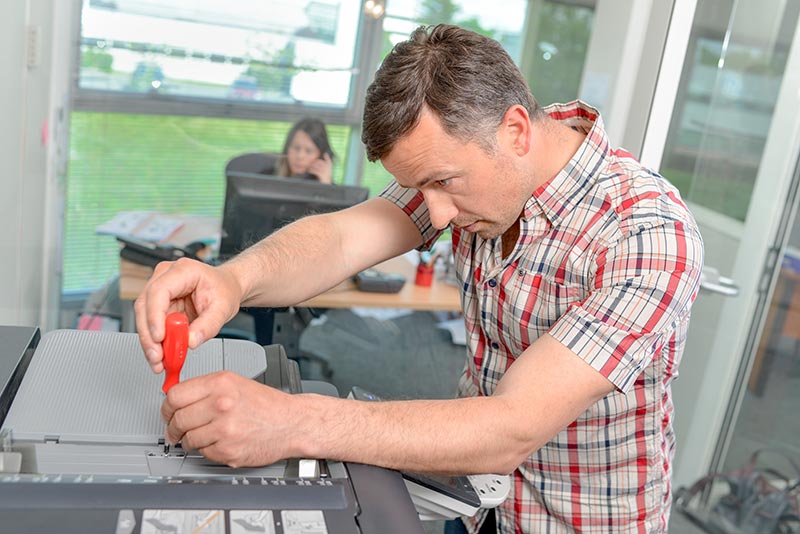 Here, we have put together a few reasons why you should always opt for a professional for printer repairs. Take a look. 
A professional has knowledge and training which a layman lacks. You will get a much more nuanced and expert service if you hire a professional for repairing your office printers. This will make sure your printer runs smoothly for long.
Hiring a professional is also a money-saving idea. You might have to get the work done again if you hire an amateur. Or if they cause more damage than repair, you might have to replace the machine altogether, which will incur higher cost. Instead, you should hire a professional from the beginning.
So, if you are thinking of hiring us for your printers, then contact us today.