Are you thinking of starting your own business? Have you decided on the commercial building yet? Well, along with taking care of the venue, you have to also hire skilful employees and advanced office machines. You should make sure that your office is equipped with printers, copiers, scanners, and so on. But it is also essential to make sure these machines are not just bought but also maintained. You need to invest in great repair services which will fix the problem with your office machines. We, at Excel Business Systems, can offer you great copy machine or printer repairs. We are an experienced and renowned company which has been offering great office machines solutions for a long time now. We are known for our '3 or Free Service Guarantee' which means if we do not come to solve your issue within 3 hours, we will provide you with a free service next month. So, if you are from areas such as Chisholm MN, Eveleth, Grand Rapids, Hibbing, or Virginia MN, then you can rely on us.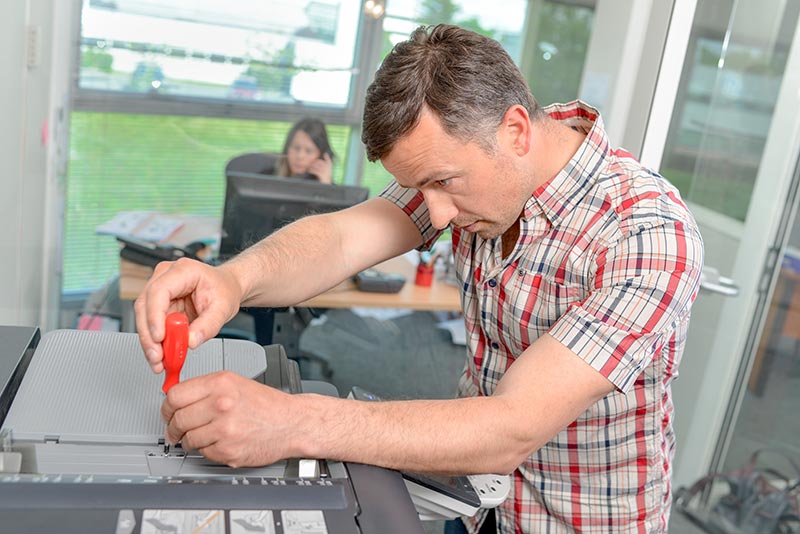 Here, we have enlisted a few ways to find a good company for your office machine repair and maintenance. Take a look. 
First of all, you should look for some recommendations in the market. You need to ensure that the company you are choosing to repair your office machines is a reliable one. And that is why you should take referrals from experienced people instead of making a random choice.
Nowadays, the answer to every problem can be found online. You can check the internet for testimonials, reviews, and ratings of a company that can offer good repairs. So, you must do a little research on the internet to find a good office machine repair service.
And if you think we can offer you the service you are seeking, then get in touch with us today.