Are you starting your new office? Or are you thinking of extending your business to a new office? No matter what industry you cater to or what is the scale of your business, you will need certain office supplies to keep the place running. You should not face any hindrance in client work and your productivity should also increase. These machines will ensure more efficiency from your employees. We, at Excel Business Systems, can be the right choice for you. We are an established and reliable company which has been in this business for more than 30 years now. We can provide you with office printers and copy machines. We also help with lease and repair services. We are known for our 3 or free guarantee so if we cannot reach you for service within three hours, you can get the next service for absolutely free. So, if you are from areas like Grand Rapids, MN, Virginia, MN, Ely, MN, Aurora, MN, Chisholm, MN, or Hoy Lakes, then you can choose us without any hesitation.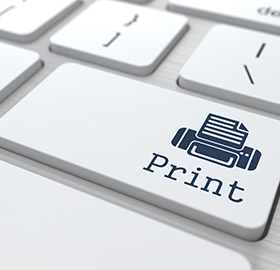 Here, we have put together a things to check about a company offering you office printers and other such supplies. Take a look. 
First of all, you should check the reputation of the company from whom you are taking the printer or copier. Go through their client reviews, feedbacks, and online ratings to understand their standing in the market. This will help you understand if they offer quality and advanced machines and if you should trust them or not.
You will depend on these machines for your delivery output and how much revenue you earn will depend on the quality you deliver. That is why the quality of the office machines should also be top notch. Make sure these have advanced features and are highly durable.
So, if you are thinking of choosing us, then contact us now.