Do you run a business? You must have set up your office then. But in order to have a fully functional office, you will need several office machines too. One of the most useful and essential office machine you need is the printer. You must realize that there are so many different documents that you have to print every single day in your office space. Without a proper printer enabled with the latest technology, it will be difficult to carry out your business functions smoothly. We, at Excel Business Systems, can be the right choice for you. We bring some of the most state of the art office printers. We have an experience of over 30 years in this field and are known for our amazing quality and affordable pricing. We also offer a '3 or free service guarantee' which means if we do not reach you within three hours for your request for copier or printer servicing, your next service will be completely free of charge. So, if you belong to areas like Grand Rapids MN, Virginia MN, Biwabik, Hoy Lakes, Eveleth, or Ely MN, then you can choose us without any delay.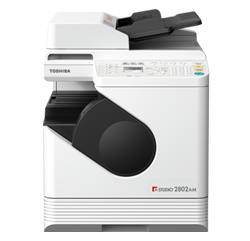 Here, we have put together a few key factors to lookout for while choosing your office printers. Take a look. 
With new and advanced technology, there are various new and improved features for the printers. You must get all the updated features if you want your business to function most effectively. You should learn about these new features and see if the printers are equipped with these or not.
Your business must have a set budget. You have to ensure that the company you are choosing are within the budget. You should take the quotes from different companies and then compare these to get the rates that suit you the best.
And if you think we have the right office printers for you, then contact us now.