Do you own an office? Or are you planning to start one? Then, you must first make a list of things that you will need to make your commercial space-efficient. You should invest in all kinds of latest office equipment and machines so that it reduces the job of your employees and make their working experience smoother and more convenient. One of the basic office machines that you need would be an office printer. We, at Excel Business Systems, can be the right choice for you. We are an established and reliable company which has been in this business for more than 30 years now. We bring you all kinds of office machines, starting from printers, copiers to even scanners, along with their repair services as well. We are known for the three or free service guarantee which means that if we cannot respond to your call within three hours of your complaint, your next service will be completely free of charge. So, if you are from Grand Rapids, MN, Ely, MN, Aurora, MN, Hoy Lakes, Eveleth, or Virginia, MN,  then you can rely on us.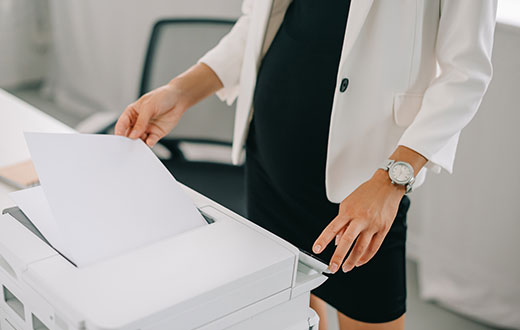 Here, we have put together A few things to check about the office printers before buying. Take a look.
You must understand that printers are extremely necessary for your business. They should be made of good quality materials and must be able to endure the daily wear and tear. This will ensure that these last for a long time.
Your business will surely have a set budget for your office equipment. You need to make sure that the office printers are suitable for the budget you have in mind. For this, you should take quotes in advance from different companies and compare these with each other to choose wisely.
So, if you are interested in our office printers, contact us now.