Are you starting with your own office? You must understand that there are various kinds of office equipment that you will be requiring to carry out your business in an efficient manner. To begin with, you should invest in office printers. Throughout the day, there are numerous documents that you will need to print out. And that is why it is important to have a printer in your office space. We, at Excel Business Systems, can help. We are one of the most established and reliable companies with more than 30 years in this field. We can provide you with all kinds of office supplies, including copiers and printers. Right from the sale, and installation to even repair and maintenance, we can help you with all kinds of services. We are known for our three or free guarantee which means that if we do not attend to your requirements within 3 hours, then your next service will be free of charge. So, if you are based in areas like Grand Rapids, MN, Aurora, MN, Hoy Lakes, Virginia, MN, Biwabik, or Ely, MN, then you can rely on us.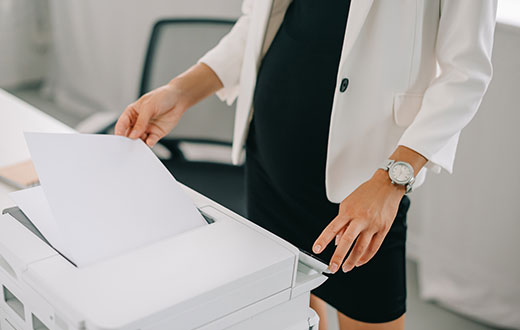 Here, we have put together a few factors that you need to keep in mind while choosing your office printers. Take a look.
One of the first and foremost things that you need to keep in mind is the features of your office printer. You need to make sure that it is equipped with the latest technology so that you can get the most advanced functioning from these machines. The more advanced features you get, the more efficient will be your business processes, thereby helping you meet your business goals faster and in an improved manner.
After all, you are making an investment for your office. That is why this printer should at least last you for a long time. You are spending your hard-earned money to purchase this and it should be worth the price. That is why you have to choose printers made of good quality materials which make them more durable.
So, if you are interested in choosing us, contact us today.