If you're looking for office printers in north-central or north-eastern Minnesota, Excel Business Systems is the right place for you. For over 30 years, we have established the standard for office equipment in Grand Rapids, MN, Eveleth, Ely, MN, Virginia, MN, Aurora, MN, and Hoy Lakes. We value the long-term relationships we've created with our clients, and we're excited to meet new people as time goes on.  
Let us see below why our services are the right choice for you: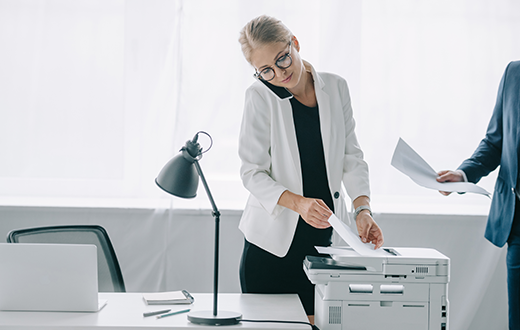 Sales of printers and copiers 
If you're looking for a new copier or printer, we've got you covered with a wide range of alternatives in our inventory. We have color and black-and-white printers, as well as multi-function units with scanning, printing, and copying capabilities. 
The Toshiba printers and copiers we sell are the best of the best, and they come with an incredible warranty. If your equipment is out of action for more than 48 hours, we will give a free loaner, and if your covered item cannot be repaired, we will replace the copier or printer for free. 
Services and Repairs for Copy Machines and Printers 
We offer a Toshiba copier, multi-function printer, and standalone printer maintenance and repairs in addition to our office equipment sales. Our printer and copier repair experts are highly skilled, enthusiastic individuals who take great delight in their job. Our repair services are backed by our "3-or-Free Service Guarantee," which guarantees that the job is done right the first time, every time. 
If you would like to speak with one of our team members about purchasing or repairing office equipment, please call 218-263-6814. Our toll-free number is 800-439-6814, and you can also send us an email through our contact page.