Your commercial venture is incomplete without certain facilities like office equipment. For making day-to-day transactions and deals, you need to rely on a system which runs smoothly for long hour of the day. Not only will this keep the business up and running at all times but also improve employee efficiency. Office printers are one such aspect that needs critical attention while installing as well as maintaining. Admittedly, following a considerable amount of wear and tear, a printer is also bound to have its bad days. So, at this point, you need some professional assistance to guide you through the repairing and replacement process. This is exactly what we do at Excel Business Systems. When you are in need of printer repairs and replacement, you can trust on out prompt response to fulfill the same. We have highly skilled experts who are adequately equipped to take on any technical challenges on the scene. For over 3o years, we have been committed to serving areas like Chisholm MN, Eveleth, Grand Rapids MN, Hibbing, Virginia MN and much more! So next time you have any printer queries, you can rely on our award-winning services.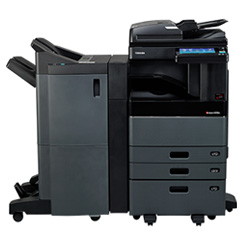 Here are two signs that your printer needs replacement. Take a look.
Unsatisfactory Performance
Granted that any electronic device may run slowly from time to time but if you notice this to be a daily struggle, then it is probably time to exchange your printer for a better one. Since the internal components of the printer may be failing, you may also face printing blemishes even after changing the cartridge. Hence, it is better to upgrade your business with a newer model.
Outdated Technology
We usually update our phones or computer without much warning, so why not do the same for our printers? Printers have evolved quite rapidly over the last few years with much better features like speed printing, scanning, automatic duplex printing and much more. Older printers are also harder to repair because certain parts may become obsolete. This can significantly increase the maintenance charges as well. So, take the smarter decision and get your printers replaced when the time is right.
If you wish to know more about our product and rates, feel free to call us at 218-263-6814 today!