Are you running a business and own office of your own? There are certain business equipment better essential for every business to function. Among these, copiers and printers are essential. You will often require documents to be copied or printed and that is why every office should have more than two copier and printing machines. But simply investing in these kinds of equipment will not help; you will also have to maintain these. That is why you must hire a good office printer service. We, at Excel Business Systems, can be the right choice for you. We are an established and reliable company which has been in this field for a long time. We bring you both sales and repairs of printers and copiers. We are known for our "three or free" service guarantee which means that if we cannot attend to you within three hours of the complaint, you're next service will be completely free. So, if you belong to areas such as, Grand Rapids, MN, Virginia, MN, Aurora, MN, Chisholm, MN, Eveleth, Or Hoy Lakes, then you can opt for us.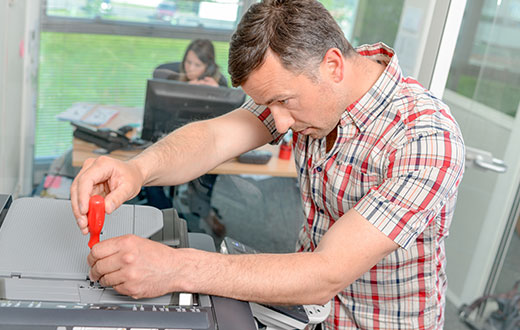 Here, we have put together a few things to check about the company offering you an office printer service. Take a look. 
Skilled Professionals
In order to repair and maintain your office machines like printers, you will require knowledgeable, well-trained, and experienced professionals. That is why you must check that the company you are choosing for such a service has these kinds of skilled professionals or not. 
2. Reputation 
The next thing that you should check is if the company has a good reputation in the market or not. You should go through the client feedbacks, reviews, and online ratings to understand if you can rely on them or not. This will also help you understand the sort of service you can expect from them.
So, if you are interested in choosing us, contact us now.