Do you want to start with your own business? Or have you already started one? No matter what kind of industry you are catering to and no matter what sort of business you have started to come up you must make sure that there are the right kind of office equipment to help you. One of the most basic and important machines that you will need in your office is a printer. But at the same time, you have to understand that you need to also maintain it in order to continue to enjoy its benefits. That is why if there are signs of damage, you will also require an office printer service. We, at Excel Business Systems, can be the right choice for you. We are an established and reliable company which has been in this field for a long time. We can provide you with all kinds of office machines, right from printers, copiers, to even scanners. We can also help you with the repair and maintenance services of deeds. We are known for our advanced features as well as our durable products. So, if you belong to areas such as, Virginia, MN, Ely, MN, Grand Rapids, MN, Biwabik, Aurora, MN, or Hoy Lakes, then you can opt for us.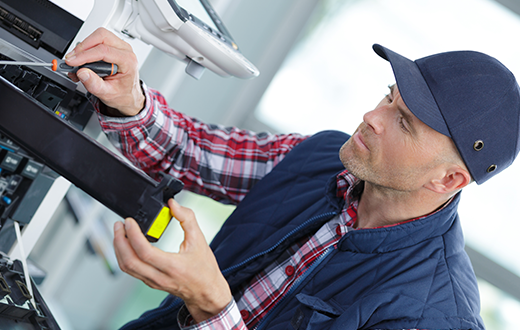 Here, we have put together a few things that you must check about your office printer service. Take a look. 
In order to provide you with an effective service for your office printers, you will need to make sure that the company has proper efficient staff to help you. That is why you must check the sort of professionals, their background, and their training The company has before choosing them for your printers.
You also have to understand that the company will charge you for such services. You need to make sure that these are reasonable. That is why you should check these rates and match it with your budget before taking a decision.
So, if you are thinking of hiring us for your office printers, contact us now.