Do you have a office of your own? Every business requires a commercial space and some very basic office machines to operate smoothly. Some of these equipment include a printer and a copier. Without these, the regular functioning in any office can come to a standstill. Now imagine if your printer breaks down suddenly in the middle of the day. Will you let your business suffer like this? That is why you should get it repaired. What you need to do is hire an office printer service. We, at Excel Business Systems, can be the right choice for you. We are an established and experienced company which brings you a wide range of services with your copiers and printers. Right from repair and maintenance to even rental services, we can help you with everything. We are known for our quality products and remarkable dedication in our services. With our efficient and responsible technicians and our affordable charges, we have earned a solid reputation among the clients. So, if you belong to areas such as Ely, MN, Grand Rapids, MN, Virginia, MN, Biwabik, Chisholm, MN, or Hoy Lakes, then you can choose us.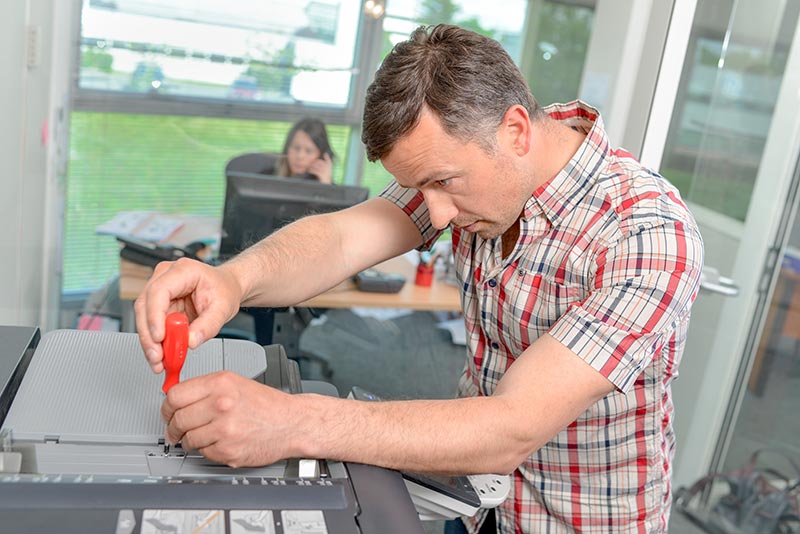 Here, we have put together a few ways in which Excel Business Systems can help you with office printer services. Take a look. 
We understand the importance of a printer in the office. That is why we offer you a 3 or free guarantee. This means that if we do not reach your office within 3 hours of the complaint, then your next service will be completely free. This is highly convenient and a smart way to get your printer fixed quickly.
Another reason why you should opt for us is our free quotes facility. We allow you to get an estimate before getting the service. This enables you to calculate your budget and see if it is feasible for your pockets or not.
So, if you want to enjoy the benefits from us, then contact us now.