Setting up an office is never easy. You not just require the support of your employees, a spacious commercial facility, and other amenities, but you also properly running advanced machines. One of the most important machines that you require for your office is a printer. You will need to print copies of several vital documents throughout the day. That is why you need a proper, highly advanced printer in your office. And if the office is big with a high employee strength, it is wise to invest in quite a few of them. We, at Excel Business Systems, can help you not just with the printer machine but also provide a great office printer service. Right from repair to general maintenance, you can resort to us with your office printers. We are an experienced and renowned company with a team of skilled individuals who can provide all kinds of services for your printers. We bring you the '3 or Free Service Guarantee' too which means you can get the next month's service for free if we do not reach your office within 3 hours. So, if you are located in and around Chisholm MN, Eveleth, Grand Rapids, Hibbing, or Virginia MN, then you can rely on us.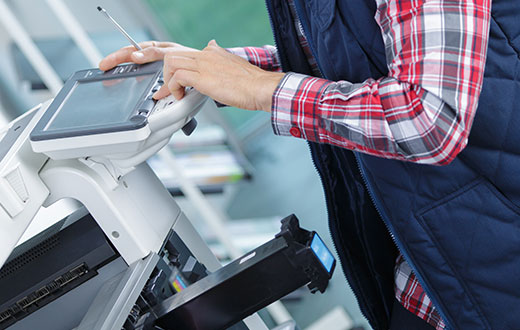 Here, we have put together a few crucial things to know before hiring a printer service for your office. Take a look. 
Before choosing a company for your printer needs, you should make sure that you choose a company that is experienced enough in this field. Choose a company which is already established and has been providing printer services for quite some time now.
After checking the experience, you should try to know about the reputation of the company in the market. Check the online reviews and testimonials of their clients before making a choice.
After knowing about these details, if you think we can be the right choice for you, contact us today.