Do you want to start your own office? Or do you already have an office of your own? Having an office requires you to have a commercial space as well. You have to invest in various kinds of office machines to equip your commercial space for all kinds of business productivity. Along with good infrastructure, you must also have office equipment. Given the increase in daily competition, it is important to hire a company which will provide a good supply of the latest office machines for you. We, at Excel Business Systems, can be the right choice for you.  We are one of the most established and reliable companies which have been in this business for more than 30 years now.  We can provide you with both sales and repair of all kinds of copiers and printers along with their rental services. We are known for our 3 or Free guarantee which means that if we do not respond to your call within three hours of your complaint, your next service will be completely free of charge.  So, if you are located in areas like Virginia, MN, Grand Rapids, MN, Ely, MN, Biwabik, Eveleth, or Aurora, MN, then you can opt for us.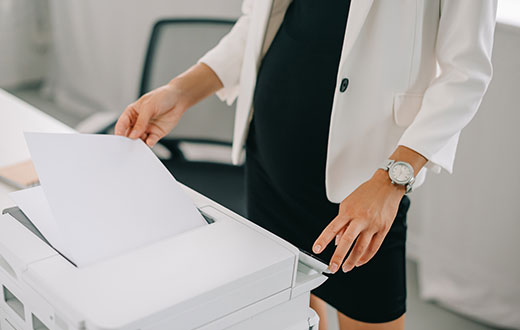 Here, we have put together a few questions to ask a company offering you office document security services. Take a look.
What kind of technology do you have for document security?
Nowadays, everything is technology-based. That is why even for office machines, you need to ensure you have the right kind of advanced technical support to ensure complete safety. So, you must ask the company about their technology before making the choice.
How much will you charge for the office equipment?
Before choosing the company, you must make sure that they are within your budget. In order to understand this, you have to ask the company to provide you with certain estimated rates. You can use these rates to compare it with others and then choose the one that seems most affordable for you.
So, if you are interested in getting your equipment from us, contact us now.