Are you thinking of starting a business? Then, you need to set up your office too. In order to start your commercial space, you have to ensure that technology is not compromised. You must invest in high-quality office machines and advanced systems in order to ensure a smooth running of the office work without compromising on your productivity. You have to make sure your employees get the most convenient work environment. We, at Excel Business Systems, can be the right choice for you. We are an experienced and established company which brings you some of the most advanced office equipment that you might need in this new office space. We have the latest technology which allows us to offer you the latest features in these machines. Right from copiers, scanners to printers, we have a wide variety of options for you. We are known for our state of the art technology and affordable pricing. We also cater to repair and maintenance solutions for such office supplies. We also have a '3 or free service guarantee' which means if we do not reach your place for your needs within three hours, your next service would be free of cost.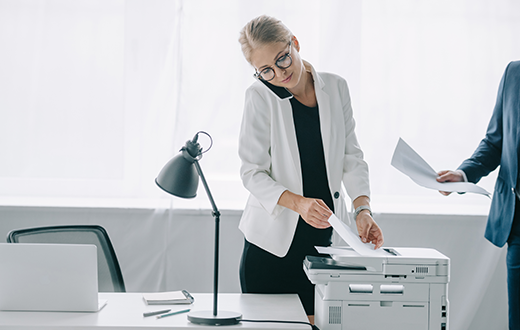 Here, we have put together a few vital things to check about your office equipment. Take a look.
Features
You should check the amazing features of your office machines first. Make sure these are of an advanced level and are suitable for your business functions. This will give you an idea of how useful these will be for you.
Durability
You should also focus on the quality of the products. After all, you are investing your hard earned money, you should check if it has a good durability quotient or not.
So, if you belong to Virginia MN, Grand Rapids MN, Aurora MN, Ely MN, Chisholm MN, or Hoy Lakes, then contact us now.