6 Challenges of Choosing the Perfect Office Equipment Provider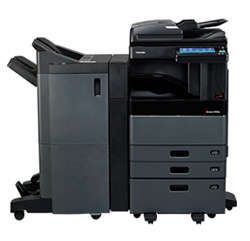 Choosing the perfect office equipment provider can be a critical decision for any business, as it can impact productivity, efficiency, and overall operations. Excel Business Systems provides office equipment in Grand Rapids, MN, Virginia, MN, Hibbing, Ely, MN, Eveleth, Biwabik and surrounding regions.
There are several challenges associated with this decision. Here are six of them:
Budget Constraints:
One of the primary challenges is aligning your office equipment needs with your budget. Office equipment can be expensive, and finding a provider that offers quality products within your budget can be a daunting task.
Compatibility and Integration:
Ensuring that the office equipment you choose is compatible with your existing technology infrastructure is crucial. It can be challenging to integrate new equipment seamlessly with your current systems and software, which may lead to disruptions and inefficiencies.
Technical Support and Maintenance:
Office equipment requires regular maintenance and technical support to keep it running smoothly. Finding a provider that offers reliable support and maintenance services can be a challenge. Downtime due to equipment issues can be costly for your business.
Product Quality and Reliability:
You want office equipment that is durable, reliable and performs well. Assessing the quality and reliability of products from different providers can be difficult, especially when there is a wide range of brands and models to choose from.
Scalability:
As your business grows, your office equipment needs may change. Finding a provider that can accommodate your scalability requirements and provide additional equipment or services as needed can be a challenge.
Service Level Agreements (SLAs) and Contracts:
The terms and conditions of contracts with office equipment providers can be complex and vary significantly. Understanding the SLAs, warranty terms, and potential hidden costs is essential to avoid future disputes or unexpected expenses.
To address these challenges effectively, it's essential to conduct thorough research, compare providers, request references, and carefully review contracts before making a decision. Additionally, consider seeking recommendations from other businesses or consulting with an IT or procurement expert to ensure you choose the right office equipment provider for your specific needs. Please call us without any hesitation because we will make sure that your journey is smooth.