Are you thinking of starting your new office? But you cannot possibly begin any office without the right office equipment. You should look for advanced machines equipped with the latest technology so that you can get a more productive work atmosphere in your office space. Moreover, you should also look for a company which not only provides the sale of such office machines but will also help you with their services. We, at Excel Business Systems, can be the right choice for you. We are an established and reliable company which has been in this business for more than three decades now. We bring you a wide range of office equipment, starting from printers, copiers to even scanners. We are known for our latest features along with our highly efficient and dedicated services. So, if you belong to areas such as Grand Rapids, MN, Ely, MN, Virginia, MN, Hoy Lakes, Biwabik, or Aurora, MN,  then you can rely on us.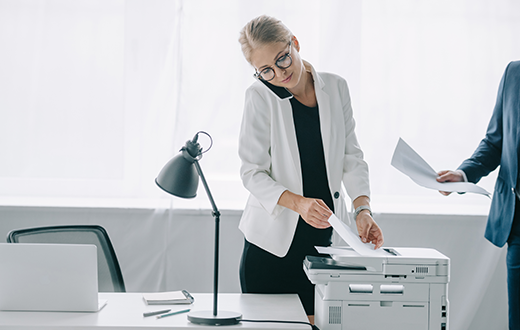 Here, we have put together a few factors to keep in mind while choosing your office equipment. Take a look.
A successful business is one that can improve the efficiency of the business with automation. That is why it is important to find a company which can provide you with the latest office equipment that will work so efficiently so as to make the business output faster and more efficient. You must check the efficiency it adds to your business before investing in any office equipment.
Next, you have to always make sure that the amount charged by the company for these office machines is suitable for your budget. That is why you have to take quotes in advance and make sure that the rates are affordable for you. You should not make any compromises but the business productivity even when it comes to price.
So, if you're interested in choosing us for your office equipment, contact us today.