Any workplace needs to have certain items to help it function smoothly. Just as manpower is necessary, machine power is also important. We, at Excel Business Systems, bring to you a wide range of office equipment to choose from. We are the specified dealers of certain high-end brands when it comes to copiers and other such machinery. Our service is unparalleled in the industry and has been made so by the dedication of our employees. This has allowed us to remain in business for over 30 years now, serving customers with the changing needs of the changing times. Our services include selling workplace items as well as the repair and maintenance works that are necessary. If you are need of getting a workplace device repaired, all you need to do is place a call with us and we will respond to it within 3 hours. Our short response time coupled with the commitment of our employees have made us one of the trusted firms in and around the areas of Chisholm MN, Eveleth, Grand Rapids, Hibbing, and Virginia MN.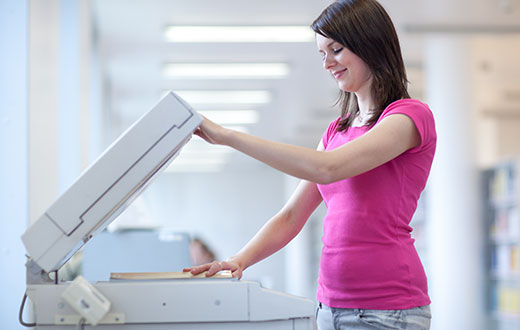 Here, we have put together 2 important types of items that are absolutely essential in any formal place of work. Take a look.
Perhaps on the most important devices that workplaces use these days, after laptops and desktops, are the copying machines. Over time these machines have undergone various changes. The ones available these days are not only smaller in size but also easier to use. They are also multitasking ones as they can fulfill many of your copying needs at once.
The virtual world of email has allowed us to send various materials online. A good scanning machine can make this task very easy for you. These replicate paperwork in its finest form and can o in various online formats.
So, if you are in need of purchasing such items for your workplace, get in touch with us without any delay.