Are you starting with a new business? Then, you must be setting up your new office now. Well, apart from painting the walls or arranging the furniture, there are several other vital things to take care of when you are starting with a business. One of the most important things out of these is your office equipment and machines. How else will you deliver the output required in your business? We, at Excel Business Systems, is the right choice for all kinds of business equipment. We are known for our high-quality products at affordable rates. All our machines have state of the art technology and remarkable features which will make your business efficiency faster and better. We also have a 2 or Free service guarantee which means if we don't resort to your needs in 3 hours, then you will get a free service from us on your next month's bill. If you belong to areas such as Chisholm MN, Eveleth, Grand Rapids MN, Hibbing, or Virginia MN, then you can rely on us.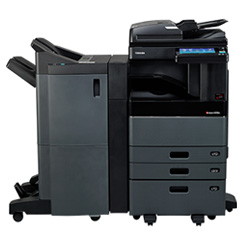 Here, we have enlisted a few ways in which having a good office equipment can be beneficial for your business. Take a look.
You will be able to increase the efficiency of your employees and get better output from your employees by opting for advanced office machines such as scanners or printers. This will further add to the productivity of your business.
Your brand will be further established and create a good impression amongst the clients, partners, as well as the investors if you have advanced and modern office equipment. That is why you need to opt for good machines and systems in your office.
So, without any delay, you should contact us today for quality office equipment.