Do you own an office? Then, you must understand the importance of office machines. Without the proper equipment, you will not be able to achieve the productivity you need in your office. That is why it is important to invest in the right kind of office machines and take care of them on a regular basis. You should hire a professional company to help you with the printer, copier, or copy machine service. We, at Excel Business Systems, can be the right choice for you. We are an established and reliable company with more than 30 years in this field. We bring you a wide variety of office machines, right from copiers to even printers for sale, repair, and maintenance services. We also provide these services. We are known for our great durability, amazing features equipped with the latest technology, and our 3 or free service guarantee which means that if we do not attend to your complaint within three hours, then your next service will be completely free of charge. So, if you are from Grand Rapids, MN, Virginia, MN, Aurora, MN, Ely, MN, Hoy Lakes, or Chisholm, MN, then you can opt for us.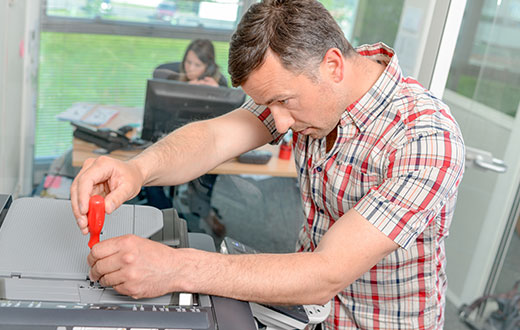 Here, we have put together a few things to check about your copy machine service before hiring. Take a look.
You must understand that the repair or maintenance service for your copy machines will be carried out by the professionals of a company. That is why you have to check if the professionals in the company are knowledgeable and experienced or not. Go through their background qualifications and training before choosing the company.
Budget also plays a key role whenever you are making this kind of a choice. You have to make sure that the amount charged by the company is reasonable. That is why you must check the rates in advance and match it with your budget before making the decision.
So, if you are thinking of choosing us, contact us today.