If you run a business, large or small, you would know how essential the availability of a photocopier is in your office. Be it an A4 desktop black and white photocopier or an A3 heavy-duty full-colour one but a copy machine is a necessity for every office. Excel Business Systems Is a locally owned and operated company that has been providing office equipment in and around Minnesota for over 30 years now. Being in this line of business we have acquired an unrivalled level of experience which has helped us to stay ahead of our competitors where the printer and copier technology is involved. We have a team of highly skilled and well-equipped repair technicians on whom the people of Grand Rapids, MN, Aurora, MN, Ely, MN, Hoy Lakes, Biwabik, and Chisholm, MN can heavily rely on for their repair, maintenance and servicing purposes.
Below We have mentioned 3 common types of copy machines available with us. Take a look.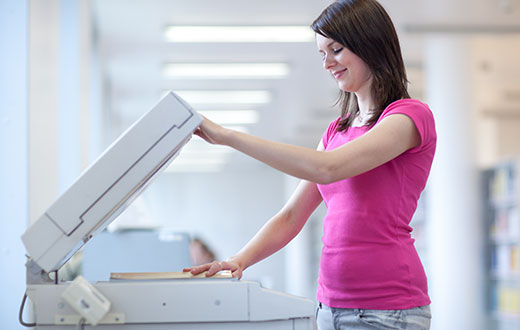 Black and white photocopiers
These use one tone colour only and are often known as mono photocopiers as they produce monochrome photocopies. They are perfect for office use where colour is not an essential factor; a variety of capacities, low to high volumes, 150 pages per minute are a few of the features that make it perfect for business purposes.
Colour photocopiers
This variety is quite versatile as they are able to produce coloured copies along with the regular black and white ones. These machines use photo owners namely cyan, magenta, yellow, and black and hence are at times called CMYK printing.
Multifunctional photocopiers
These machines have scanning as well as printing capabilities. The units are very reliable, durable, and uses state of the art technology. They are called multifunctional as they do the function of both printer's copiers as well as fax machines.
So, if you want a copy machine for your office purposes, you can give us a call at 318-263-6814.