You can quickly and easily copy documents with a copy machine. Numerous libraries, schools, and offices all have a copy machine. If you need to make multiple copies of the same document, you need this tool. Because they make it simple to produce a large number of duplicates simultaneously, photocopiers enable us all to save both time and money. 
 Let us look at the advantages of using copy machine: 
 User-friendly  
Despite their numerous capabilities and configuration options, copy machines are surprisingly simple to operate. Especially for commonplace tasks like like-for-like coping and standard printing, this can typically be completed with just one button. 
 Double-sided copying  
A copy machine is an excellent choice for people who frequently need to copy documents on both sides. It might be simpler to copy or scan a document with multiple pages on both sides of the continuous scanning feature is used in conjunction with it.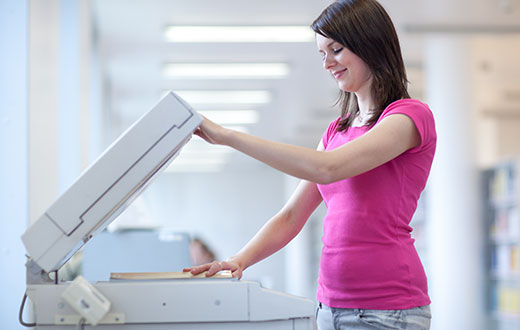 Speed  
The significant speed of a copy machine is one of the most convenient benefits of using one. Compared to a desk printer, many systems can print continuously at a much faster rate. This can be especially valuable if you work with enormous reports or have many individuals utilizing a similar printer. 
 Flexibility 
Many photocopiers have built-in faxing features and can be used in a variety of ways, including printing on a variety of sizes or types of paper with ease. Using a photocopier can cut down on the amount of equipment needed in your office and the amount of time spent configuring your prints. 
 When you choose Excel Business Systems, you can be sure to find the copiers you need because we have a large selection. Additionally, we can supply all of your printer supplies. We guarantee a high-quality product when you buy a copy machine from us, and we will always be available for service. Contact us at 218-263-6814 if you live around Grand Rapids, MN, Hoy Lakes, Virginia, MN, Eveleth, Biwabik, Ely, and MN areas.