Are you thinking of purchasing a new printer? You should always try to make your office space more efficient and convenient for your employees. And for that, you have to invest in certain kinds of office machines. One such important office machine would be the printer but it is not enough to invest in this machine. You will also need to hire an office printer service so that you can maintain it better. We, at Excel Business Systems, can be the right choice for you. We are an established and reliable company which has been in this business for more than 30 years now. Starting from copiers to printers, we have all kinds of services for you. We are known for our three or three guarantee services which means that if we cannot respond to your call within three hours, then your next service will be completely free of charge. So, if you are from Grand Rapids, MN, Virginia, MN, Ely, MN, Aurora, MN, Eveleth, or Hoy Lakes, then you can opt for us.
Here, we have put together a few questions to ask a company offering new office printer services. Take a look.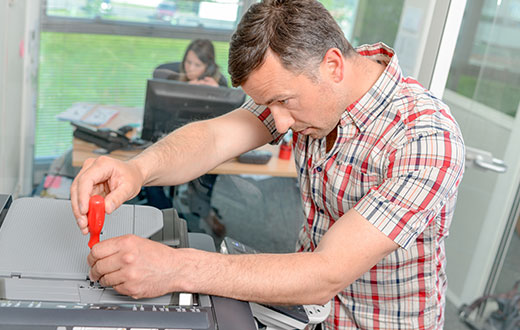 Do you offer printers on the lease?
Sometimes, you might require an extra printer only for a particular task. Once the project is over, you might not require so many printers. That is why you should look for a company which can help you with printers on lease so that you can use them for how long you need them and then give it back.
Do you offer free quotes?
No matter what kind of service you need for your office printer, you have to consider your budget before hiring a printer service. That is why you should ask the company if they can help you with free quotes so that you can match it with your budget and see if it is an affordable choice or not.
So, if you are thinking of choosing us, contact us today.